COVID-19 Policy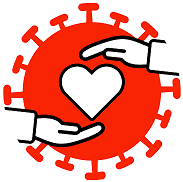 NOTE: This policy is currently under review for the Spring 2022-23 Semester.
Any changes made to this policy will be reflected here as soon as they are implemented.
Rationale Behind Our Policy

The community of families at SCC is committed to providing a safe, inclusive environment for our members. In dealing with the coronavirus pandemic, we have strived to uphold both those commitments by continuing to meet in whatever ways that will allow us to protect ourselves from COVID-19.

To mitigate the risks to our members, we established science-based policies to mitigate transmission. These policies have also been informed by the needs of our members. Just as the virus does, these responses will evolve with time.
Class Meeting Spaces
Classes for 5-8 year-olds will meet outdoors, or indoors in inclement weather (unless the class is marked as an OUTSIDE class)
Classes for 8-11 year-olds may meet indoors or outdoors, at the discretion of the teacher and with the input of the participating families.
Classes for 11+ year-olds will meet indoors.
Inclement Weather Policy
SCC will close whenever MCPS closes; it will be open if MCPS has a delay.
When SCC is open, but classes cannot be held outdoors due to weather conditions:

Outdoor classes will be held inside. (Class may be cancelled at the discretion of the teacher.)
Any classes held indoors will be held as usual.

We have access to a small covered outdoor area that can be used for outdoor-classes during inclement weather events.
Masking
Respirator masks are required inside. (N-95,KN-95,KF-94)
Cloth masks or better are required outdoors for classes, or when in close contact at other times.
Outdoor classes can unmask if all families are comfortable (the default is to mask). We will provide an anonymous mechanism for communicating family masking preferences for outdoor classes.
We can unmask outdoors when not in class or in close contact.
We should mask outdoors when close to or approaching others who are masked. (be mindful and considerate)
Vaccination policy
SCC requires up-to-date vaccination. See this guide for the COVID-19 Vaccination Schedule.
All attendees must have completed the primary series of any approved vaccine.
We expect that everyone will be getting the bivalent booster when they become eligible for it, if they have not already received it by the start of classes. The bivalent booster requirement is as follows:

<3 months since infection/last vaccination: bivalent booster is not required
3-4 months since infection/last vaccination: bivalent booster is recommended, but not required
>4 months since infection/last vaccination: bivalent booster required
Those who are not yet eligible for the bivalent booster but ARE eligible for the original booster are required to have the original booster.

Active Members should update their COVID-19 Vaccination Record here.
Isolation and Quarantine
Experiencing Symptoms of COVID-19
If you or one of your family members are experiencing any of the symptoms of COVID-19, such as fever, coughing, sore throat, loss of taste or smell, perform a PCR test to rule out a COVID-19 infection. If negative, follow sensible precautions and do not come to SCC if infectious. If positive, please follow the "Infection and Isolation" policy below.
Infection and Isolation
If you test positive for COVID-19, DO NOT COME TO SCC.
SCC practices Test-to-Exit. This means that after testing positive for COVID-19, you must have a negative rapid test before returning to SCC.
If you are asymptomatic, wait 10 full days after your positive test. After 10 days, you may return if you have a negative rapid/antigen test.

If you develop symptoms, wait 10 full days after the onset of symptoms. After 10 days, you may return to SCC if:

your symptoms have improved, and
you haven't had a fever in 24-hours (without the aid of fever-reducing drugs), and
you have a negative rapid/antigen test.
Exposure and Quarantine
If you are a close contact of an infected person, you are considered exposed.
A close contact is defined as :
Someone who was less than 6 feet away from an infected person (laboratory-confirmed or a clinical diagnosis) for a total of 15 minutes or more over a 24-hour period (for example, three separate 5-minute exposures for a total of 15 minutes), masked or unmasked, inside or outside. An infected person can spread the virus that causes COVID-19 starting 2 days before they have any symptoms (or, for people without symptoms, 2 days before the positive specimen collection date).
If you have been exposed to COVID-19, please do not come to SCC for at least 5 days. On day 3-5 after exposure, take a PCR test.
You may return to SCC if your PCR test is negative.
If your test is positive, follow the policy above for Infection and Isolation.
Ventilation
All classrooms at SCC have HEPA air filtration units.
Windows and doors are left open whenever possible to increase maximize air exchanges.
Food
Eating will only be permitted outdoors for now.
Maintain social distance from other families while eating.
---
Resources