COVID-19 Policy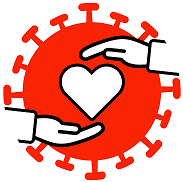 Rationale Behind Our Policy

The community of families at SCC is committed to providing a safe, inclusive environment for our members. In dealing with the coronavirus pandemic, we have strived to uphold both those commitments by continuing to meet in whatever ways that will allow us to protect ourselves from COVID-19.

To mitigate the risks to our members, we established science-based policies to mitigate transmission. These policies have also been informed by the needs of our members. Just as the virus does, these responses will evolve with time.
---
Can I come to Co-op if...
---
Vaccination policy
SCC requires up-to-date vaccination. See this guide for the current COVID-19 Vaccination Schedule.

All attendees must have completed the primary series of any approved vaccine.

We expect that everyone will be getting the bivalent booster when they become eligible for it, if they have not already received it by the start of classes. The bivalent booster requirement is as follows:

<6 months since infection/last vaccination: bivalent booster is not required

6-8 months since infection/last vaccination: bivalent booster is recommended, but not required

>8 months since infection/last vaccination: bivalent booster is required

Active Members should update their COVID-19 Vaccination Record.
---
Masking
Respirator masks (N-95, KN-95, KF-94) are required inside at all times, unless actively eating in designated eating areas during lunchtime. (see Food, below)

Cloth masks or better are required outdoors for classes, or when in close contact at other times.

Outdoor classes can unmask if all families are comfortable (the default is to mask). We will provide an anonymous mechanism for communicating family masking preferences for outdoor classes.

We can unmask outdoors when not in class or in close contact.

We should mask outdoors when close to or approaching others who are masked or eating unmasked (be mindful and considerate).
---
Ventilation
All classrooms at SCC have HEPA air filtration units.

Windows and doors are left open whenever possible to maximize the number of air changes per hour (ACH). At least one door or window should be open in each classroom at all times.
---
Eating outdoors is encouraged whenever possible, but indoor eating will be permitted under the following conditions:

Only in designated areas

Only at a designated time, 12pm - 1pm: the first 10 and last 15 minutes of the lunch period will be used to clean and ventilate the eating area

Antiseptic wipes will be provided for cleaning off tables before and after eating

The eating area(s) will be isolated from other areas of the building by closing interior doors

The eating area(s) will be ventilated by opening exterior doors/windows and using additional air filtration

All members should wash hands before and after eating in the designated eating area(s)

Masks can only be removed when actively eating. Please replace them when finished, even if remaining in the eating area(s)

After eating, each member should dispose of food trash in the provided trash bins

Spilled food should be cleaned up with the provided broom/vacuum cleaner

Maintain social distance from other families while eating, whether indoors or outdoors
---
Class Meeting Spaces
Classes for 5-8 year-olds will meet indoors or outdoors at the discretion of the teacher and with the input of participating families.

Classes for 8+ year-olds will meet indoors.
---
Inclement Weather Policy
SCC will close whenever MCPS closes; it will be open if MCPS has a delay.

When SCC is open, but classes cannot be held outdoors due to weather conditions:

Outdoor classes will be held inside, or will be canceled, at the discretion of the teacher. Families will be notified if their outdoor class will be held inside or canceled by 8am

Any classes held indoors will be held as usual

We have access to a small covered outdoor area that can be used for outdoor classes during inclement weather.